About Alexander Beets
When the Beets name rings anywhere in the world, a jazz lover somewhere will stand up and listen. Tenor powerhouse Alexander Beets has garnered international acclaim with his explosive sound and undeniable swing over the last few decades, appearing in lineups with greats such as Igor Butman (RU), Deborah Brown (USA), Sylwester Ostrowski (PL) and Koh Mr Saxman (TH).}
Paying tribute to the legends that inspired him throughout the years, his latest release Big Sounds features original compositions as well as long-time favorites by Stanley Turrentine and Cole Porter, among others. Sporting a lineup of latest and greatest musicians, he is joined by Miles Davis Institute-acknowledged trumpeter Ellister van der Molen, Beets brother Marius on bass, no less than two Dutch drum prodigies in the form of Sven Rozier and Tim Hennekes and, finally, renowned jazz-meets-classical Sebastiaan van Bavel and Spanish powerhouse Miguel Rodriguez on piano.
Aside from his own quintet, Beets also works with Saskia Laroo International Band, New York Round Midnight Orchestra and the Sound of Siam Band. Citing Stanley Turrentine and Hank Mobley as two of his prime influences, Beets continues to charm audiences all over the world with a perfect blend of swing and ballads: a prime cocktail of contemporary tenor jazz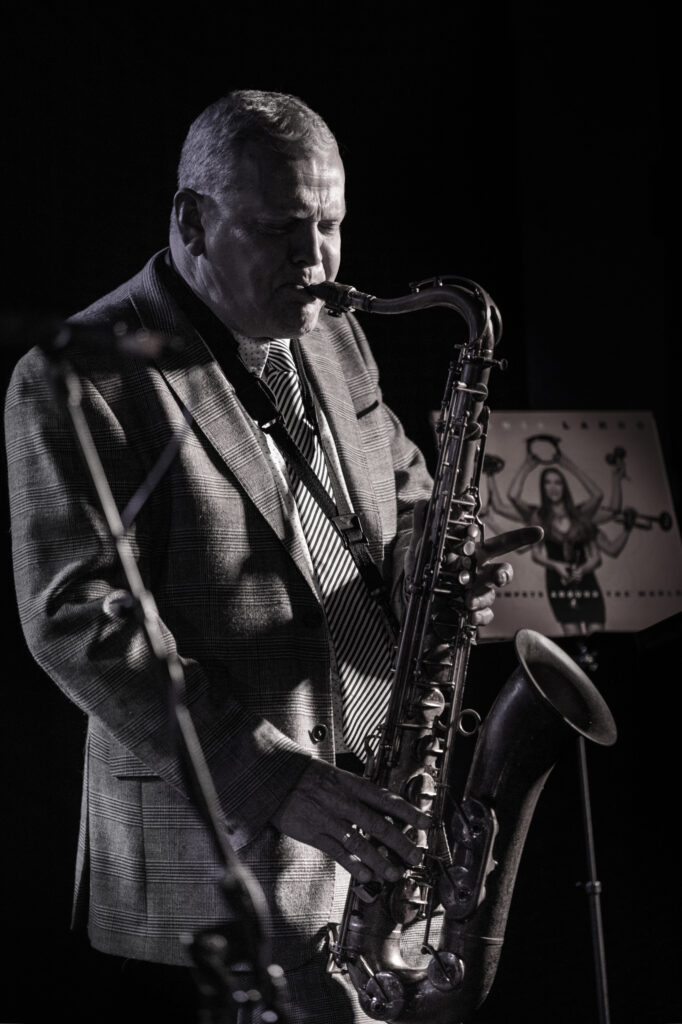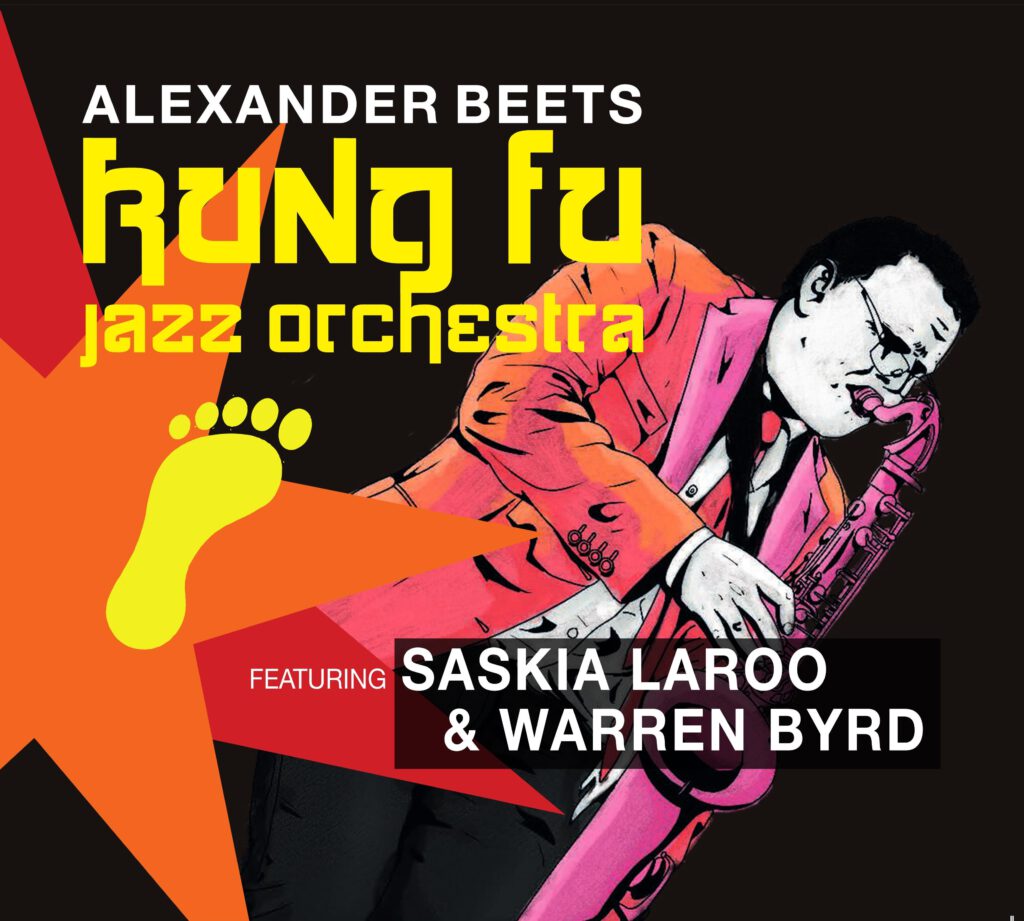 New release
On November the 25th Alexander Beets will release his new album ft. Saskia Laroo & Warren Byrd.
Listen to the new release: BKK sessions!
Discography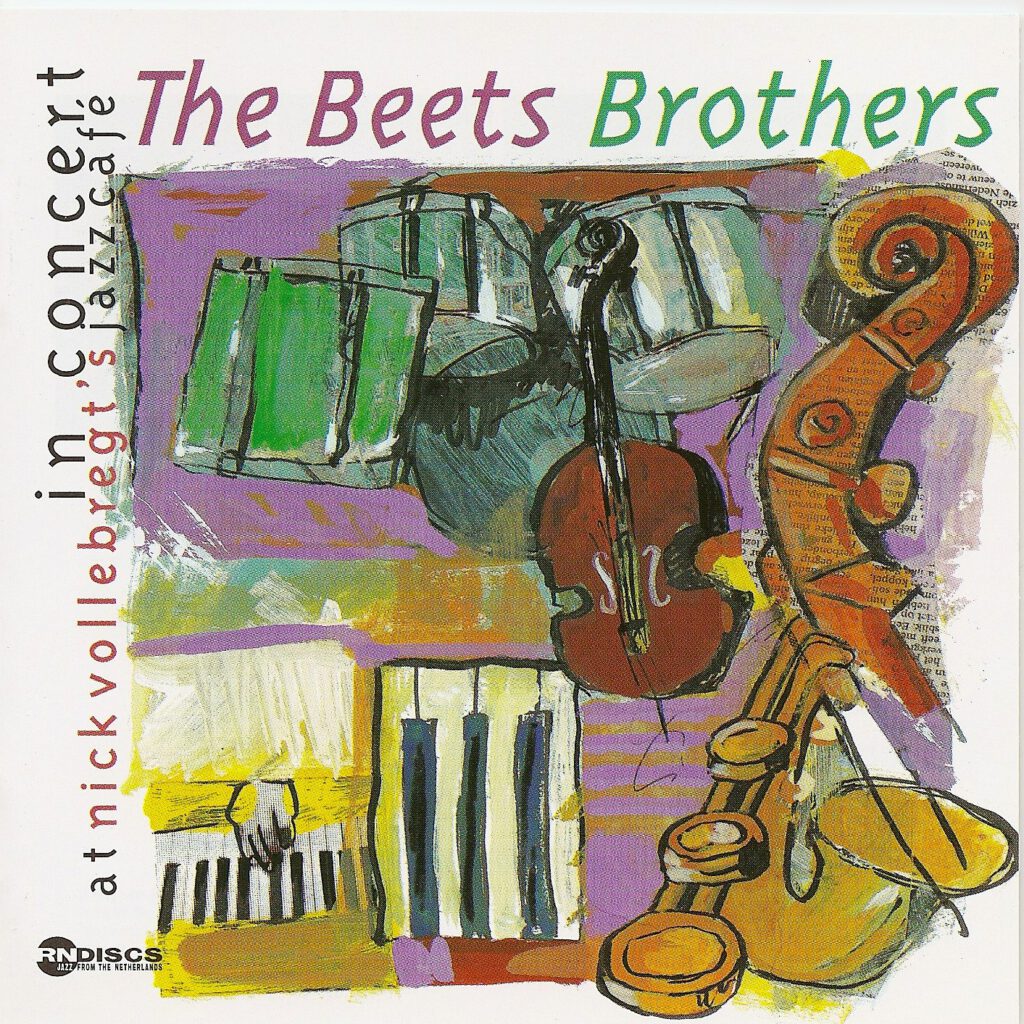 MUSIC
Concerts
11.01.24 Alexander Beets feature Royal Beach Koh Samui
05.01.24 Alexander Beets feature Intercontinental Koh Samui
03.01.24 Alexander Beets feature Secret Garden Koh Samui
26.12.23 Alexander Beets feature Jazz Club Alone Together Bangkok
25.12.23 Alexander Beets en Koh Mr Saxman Saxophone Pub Bangkok
09.12.23 Alexander Beets bij Toon Hermans Huis Amersfoort (Charity)
29.11.23 Alexander Beets Quintet Observant Jazz Podium Amersfoort
19.11.23 Alexander Beets Leusden Jazz Club Various artists
02.11.23 ` Alexander Beets Trio Joriskerk Amersfoort
29.10.23 Alexander Beets Leusden Jazz Club Various artists
28.10.23 Alexander Beets met Trio Marius Beets in Zeist
11.10.23 Alexander Beets Quintet Observant Jazz Podium Amersfoort
08.10.23 Alexander Beets Quintet feat Lucas Santana Leusden Jazz
06.10.23 NYRM Orchestra Leusden Jazz
05.10.23 Alexander Beets gast bij Dennis van Aarssen Leusden Jazz
30.09.23 Alexander Beets Quintet Joy of Jazz Joburg
29.09.23 Alexander Beets Quintet Joy of Jazz Joburg
28.09.23 Alexander Beets Quintet Joy of Jazz Joburg
15.09.23 Alexander Beets Quintet Loosdrecht Jazz Festival
11.09.23 Alexander Beets Trio Gemeentehuis Leusden
09.09.23 Alexander Beets Quintet Nieuwe Kamers Den Haag
20.08.23 Amersfoort World Jazz Festival Director's Invite
05.08.23 Alexander Beets Quintet Vilnius Jazz Lithuania
04.08.23 Alexander Beets Quintet Vilnius Jazz Lithuania
16.07.23 Alexander Beets Quintet feat Lucas Santana Canarian Island Jazz Las Palmas
15.07.23 Alexander Beets Quintet feat Lucas Santana Canarian Island Jazz Tenerife
01.07.23 Alexander Beets Quintet Voorburg Jazz Festival
23.06.23 Alexander Beets at Sicilian Jazz Festival
10.06.23 Alexander Beets Quintet Voorburg Jazz Club
28.05.2023 Alexander Beets feature Dutch Tango Week Amersfoort
24.05.2023 Alexander Beets Quintet Legendsserie Observant Amersfoort
20.05.2023 NYRM Grand Ladies of Swing Dordrecht DJS
02.05-07.05 Alexander Beets feature tour Thailand
20.04 – 30.04Alexander Beets feature tour India 16.04.2023 Alexander Beets feature Leusden Jazz Club 24.03-02.04.23 Alexander Beets feature tour South Africa Jobrug, Durban, Capetown 22.03.2023 Alexander Beets Quintet Legendsserie Observant Amersfoort 18.03.2023 Alexander Beets Quintet Jazzclub Voorburg 08.03.2023 Alexander Beets feature Scszechin Jazz Festival Polen 04.03.2023 Beets Brothers concert Helena Kerk Aalten 26.02.2023 Alexander Beets feature bij CD Presentatie Toscani / Rozier Leusden Jazz Club
14.02.2023` Alexander Beets feature bij Boy Janga Karels Beach Bar Bonaire
29.01.2023 Alexander Beets Quintet feat Deborah Carter Leusden Jazz Club
11.01.2023 Alexander Beets Quintet Legendsserie Observant Amersfoort
04.12.2022 Saskia laroo Jazz meets HipHop Hua Hin Jazz
03.12.2022 Saskia laroo Jazz meets HipHop Hua Hin Jazz
30.11.2022 Saskia laroo Jazz meets HipHop Samui Summer Jazz
28.11.2022 Saskia laroo Jazz meets HipHop Saxophone Pub
13.11.2022 Guest with Rein de Graaf Trio Jazzclub Zeist
Past concert 2022
04-03-2022 Alexander Beets Quintet Sochi (RUS) Jazz festival
05-03-2022 Alexander Beets Quintet Sochi (RUS) Jazz festival
06-03-2022 Alexander Beets Quintet Sochi (RUS) Jazz festival
08-03-2022 Alexander Beets Quintet feat Deborah Carter Szscechin (POL) Jazz festival
09-03-2022 Alexander Beets Quintet feat Deborah Carter Szscechin (POL) Jazz festival
10-03-2022 NYRM Grand Ladies of Swing Hoofddorp theatre tour
18-03-2022 NYRM Grand Ladies of Swing Capelle ad Ijssel theatre tour
20-03-2022 Saskia Laroo Quintet Den Helder jazz club
26-03-2022 NYRM Grand Ladies of Swing Zaandam theatre tour
09-04-2022 NYRM Grand Ladies of Swing Bussum theatre tour
16-04-2022 Alexander Beets Quintet Soest Artishock jazz club
03-06-2022 Alexander Beets Quintet feat vocals Mumbai (IND) Jazz festival
04-06-2022 Alexander Beets Quintet Bangelore (IND) Jazz festival
05-06-2022 Alexander Beets Quintet Delhi (IND) Jazz festival
07-06-2022 Koh Saxman Takeshi Band feat Alexander Beets Bangkok (THA) Jazz festival
08-06-2022 Sven Rozier Quintet feat Bear Traa Koh Samui (THA) Jazz festival
09-06-2022 Koh Saxman Takeshi Band feat Alexander Beets Koh Samui (THA) Jazz festival
11-06-2022 Saskia Laroo Quintet Koh Samui (THA) Jazz festival
24-06-2022 JOC feat Alexander Beets e.a. Palermo (IT) Jazz festival
25-06-2022 Alexander Beets guest with Sicilia Jazz Orchestra Palermo (IT) Jazz festival
04-08-2022 Alexander Beets openingsconcert Amersfoort Jazz festival
14-08-2022 Director's invite BKK Sessions Amersfoort Jazz festival
02-09-2022 Alexander Beets Quintet Leusden Jazzfestival
03-09-2022 Sven Rozier Quintet feat Bear Traa Leusden Jazzfestival
09-09-2022 Alexander Beets Quintet Leiden Jazzfestival
10-09-2022 Sven Rozier Quintet feat Bear Traa Leiden Jazzfestival
17.09.2022 Alexander Beets & Sven Rozier Stadsgehoorzaal Leiden
22-09-2022 Alexander Beets Quintet Budapest (HUN) Jazz festival
24-09-2022 Alexander Beets Quintet Balaton (HUN) Jazz festival
12.10.2022 Alexander Beets Quintet Legend Series Amersfoort Observant
18.10.2022 New York Round Midnight Amsterdam Zolounge Jazz
20.10.2022 Alexander Beets Quintet Jazz Club Eibergen
23.10.2022 Guest with Bas Toscani Jazz Club Leusden
26.10.2022 Guest with Sven Rozier Quartet Amersfoort Observant
2021
01.07.21 Leiden Quintet at Leidse geluiden
02.07.21 Saskia Laroo Quintet Leusden
02.07.21 Iris Geitel & Bas Toscani Quintet Blaricum
09.07.21 Anzio (Italy) with Sylwester Ostrowksi, Igor Butman, Camile Thurman e.a.
06.08.21 Amersfoort World Jazz Festival CD Presentation 'Big Sounds
07.08.21 Groenlo Round Midnight Orchestra
07.08.21 Amersfoort World Jazz Festival Round Midnight Orchestra
08.08.21 Vlaardingen Round Midnight Orchestra
08.08.21 The Haque Round Midnight Orchestra
15.08.21 Amersfoort Beets & Ostrowksi Tenor Battle
15.08.21 Amersfoort Jazz at the Philharmonics
18.08.21 Amersfoort Tribute to Hank Mobley
29.08.21 Leiden Rob Agerbeek 'Living legend' concert
02.09.21 Leusden Jazz Dava MVO concert
02.09.21 Leusden Jazz Gastenhuis MVO concert
03.09.21 Leusden Jazz Saskia Laroo Sextet
04.09.21 Leusden Jazz Alexander Beets Quintet 'Big Sounds)
08.09.21 Amersfoort Rob Agerbeek 'Living legend' concert
11.09.21 Leiden Jazz Festival Saskia Laroo
11.09.21 Leiden Jazz Round Midnight Orchestra
25.09.21 Hillegom Saskia Laroo
22.10.21 Amersfoort World Jazz Festival Online feature New Jazz Orchestra
23.10.21 Amersfoort World Jazz Festival Online feature Jazz Orchestra of the Concertgebouw
09.11.21 Alexander Beets Quintet Jazzclub De Stier Eibergen
14.11.21 Alexander Beets guest with Loet van der lee Jazzclub Laurentz Heemskerk
18 – 24.11.21 Recording new album with Koh Mr Saxman Studio Bangkok
27.11.21 Alexander Beets Quintet The Haque
11.12.21 Alexander Beets Quartet Hotel Indigo Stocks & Bonds The Haque
12.12.21 Beets & Beets The Gray Space The Haque
15.12.21 Beets& Beets invite Stadspodium Observant Amersfoort
| | | |
| --- | --- | --- |
| 04.12.2022 | Saskia laroo Jazz meets HipHop | Hua Hin Jazz |
| 03.12.2022 | Saskia laroo Jazz meets HipHop | Hua Hin Jazz |
| 30.11.2022 | Saskia laroo Jazz meets HipHop | Samui Summer Jazz |
| 28.11.2022 | Saskia laroo Jazz meets HipHop | Saxsophone Pub |
| 13.11.2022 | Guest with Rein de Graaf Trio | Jazzclub Zeist |
| 26.10.2022 | Guest with Sven Rozier Quartet | Amersfoort Observant |
| 23.10.2022 | Guest with Bas Toscani | Jazz Club Leusden |
| 20.10.2022 | Alexander Beets Quintet | Jazz Club Eibergen |
| 12.10.2022 | Alexander Beets Quintet Legend Series | Amersfoort Observant |
| 28.10.2022 | Alexander Beets in Nieuwspoort | Den Haag |
| 18.10.2022 | New York Round Midnight | Amsterdam Zolounge Jazz |
| 17.09.2022 | Alexander Beets & Sven Rozier | Stadsgehoorzaal Leiden |
| 11.09.2022 | BabelCamp | Balaton Hungary |
| 10.09.2022 | BabelCamp | Balaton Hungary |
| 09.09.2022 | Theatre | Boedapest |
| 04.09.2022 | Guest with Bas Toscani | Leusden Jazz |
| 03.09.2022 | Alexander Beets Quintet | Leusden Jazz |
| 02.09.2022 | Saskia laroo Jazz meets HipHop | Leusden Jazz |
| 19.08.2022 | Vuelta Jazz meets Opera | Leusden |
| 13.08.2022 | Directors Invite | Amersfoort Jazz |